Host a Sunday Meal!
This is a great opportunity for a team, group of friends, or family to do a one-time volunteer service.

Every Sunday, the Denver team coordinates a warm meal for the homeless youth of Colorado. We rely on groups of volunteers to prepare, bring and serve the food. Our turn out of kids on a Sunday is anywhere from 30 to 50 during Winter, and 70-90 in the Spring, Summer and Fall, so we ask that enough food is prepared for about 50-90 people.
Does this sound like something you'd want to help with? Click the button below to sign up! After signing up, you will be contacted with additional details.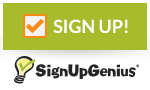 ---
Outreach!
Every Tuesday evening our Outreach volunteers walk the streets; sometimes we don't find or reach our youth at all, but sometimes we connect-and that is one more kid we can help get off the streets!
THIS is what outreach is about: we find our youth we help, stabilize and most importantly, we CARE.